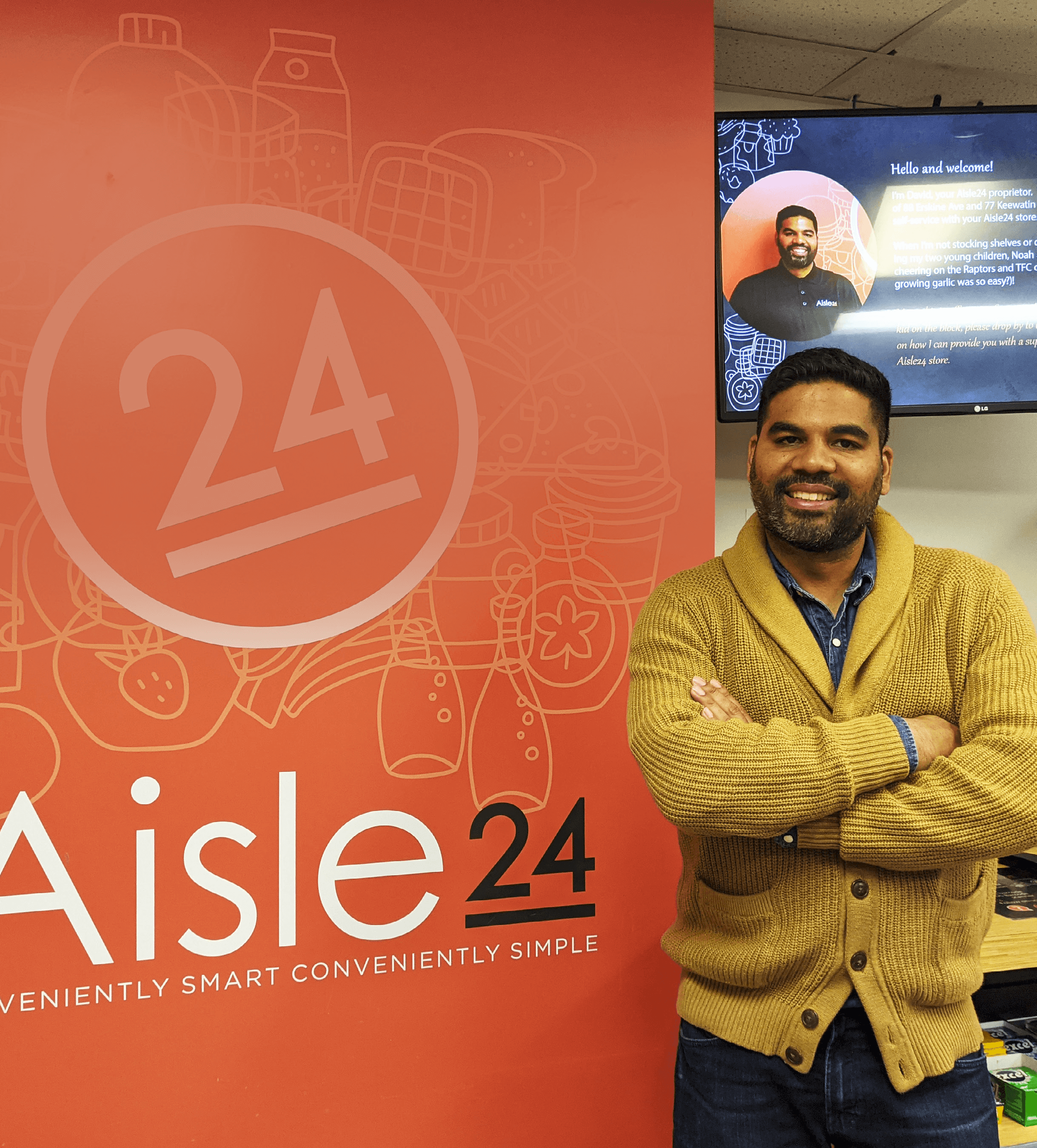 A Day In The Life

Posted at July 12, 2021

in

News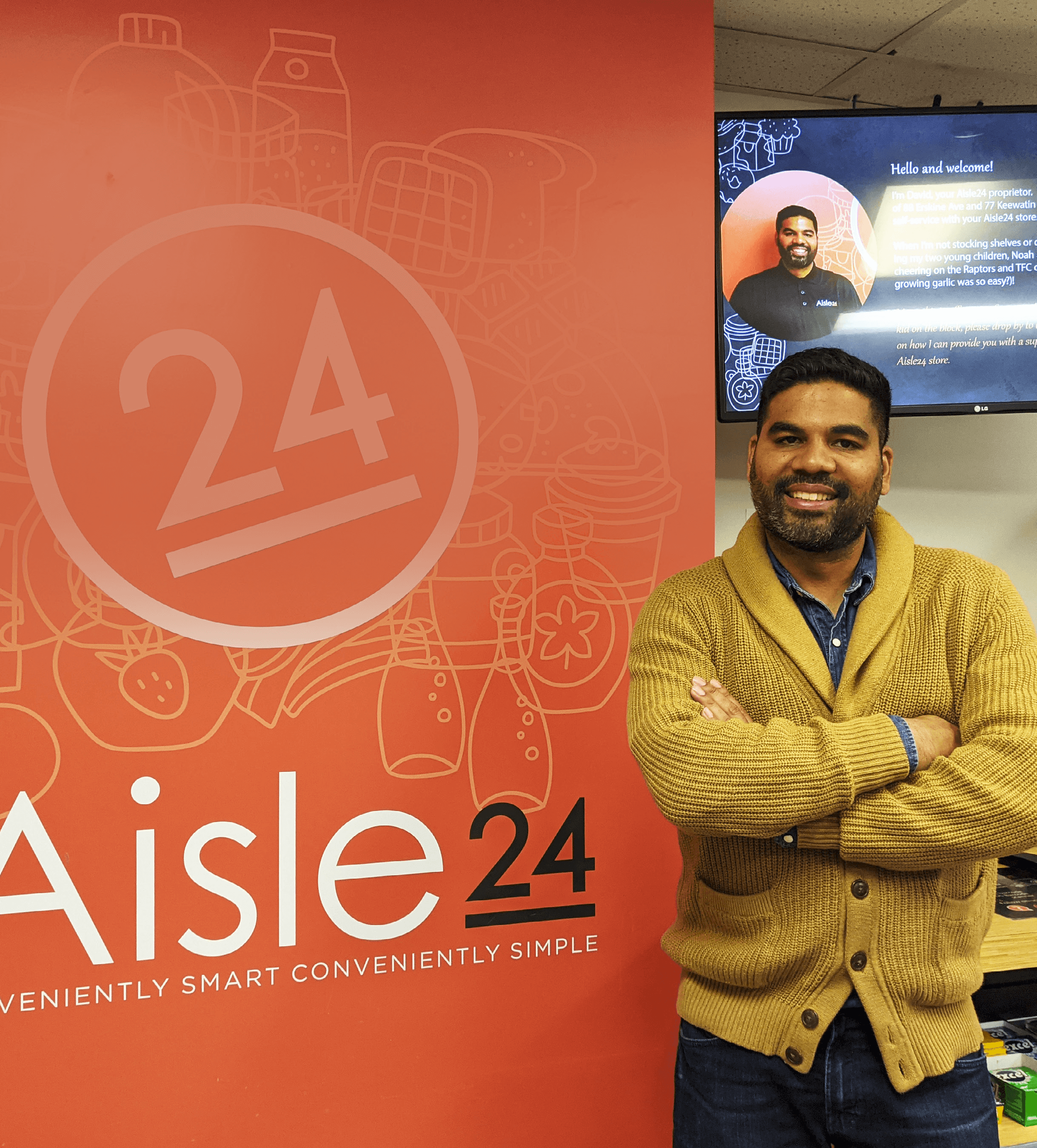 When the global pandemic called for social distancing in March 2020, Aisle 24 Mar­kets was uniquely positioned to succeed. As a self-service, contactless grocery store franchise, Aisle 24 provides customers with a vari­ety of products ranging from food staples, such as milk and bread, to home goods and personal hygiene prod­ucts, through a technology-enabled retail self-service model without the use of any cashiers.
David Thomas is the first franchisee of this innovative system. He opened his 600 square foot location in a pair of conjoined apartment buildings in midtown Toronto just before the pandemic hit — and the country was thrust into a frenzy of toilet paper hoarding and short­ages at the grocery store. While some might consider this bad timing for a new business venture, for Thomas it was the perfect opportunity.
Thomas was first introduced to Aisle 24 at The Franchise Show, where he met the system's founders. "I was drawn in by how simple the idea was and how we would be able to take that simple idea and enhance it," he recalls.
He was also interested in the franchise because it had a huge technology component. "It's refreshing to be part of something brand new," says Thomas. "This is the future and I'm really excited to be a part of it."
Previously, Thomas had been working in the corporate world as an investment advisor, a role that left him unsat­isfied. "In everything that I did, I always felt like I wasn't getting recognition for [my] efforts or someone else was taking the credit," he says. "I like being able to have my stamp on something and also that freedom of knowing that all my efforts will lead to something positive."